Vision
To be recognized by our stakeholders as being the gold standard of highest quality accredited Diplomas in Divorce Coaching and continuing education for professionals working in the field of divorce
Mission
To pioneer excellence in divorce coach training, to advance and professionalise divorce coaching, and to make a positive impact on the experience of divorce for individuals, organisations, and society
Values
Our faculty, graduates and student communities stand for authenticity, honesty, openness, respect, trust, collaborative practice and ethical behaviour
Experience of the Founders
45 years of award-winning excellence in education providing innovative teaching, learning and curriculum development
60 years of personal and professional experience of divorce from the perspectives of being a child of divorce and adults going through divorce, using this experience to coach clients going through divorce
50 years of combined business experience
60 years of coaching and mentoring
Award-winning published authors, educators, and public speakers
As well as our coaching qualification between us we have 2 MBA's, a PhD, a Chartered Psychologist, and a Fellow of the Chartered Management Institute
Meet the Founders
Dr Sue Palmer-Conn PhD, C.Psychol, MBA, FCMI – Principal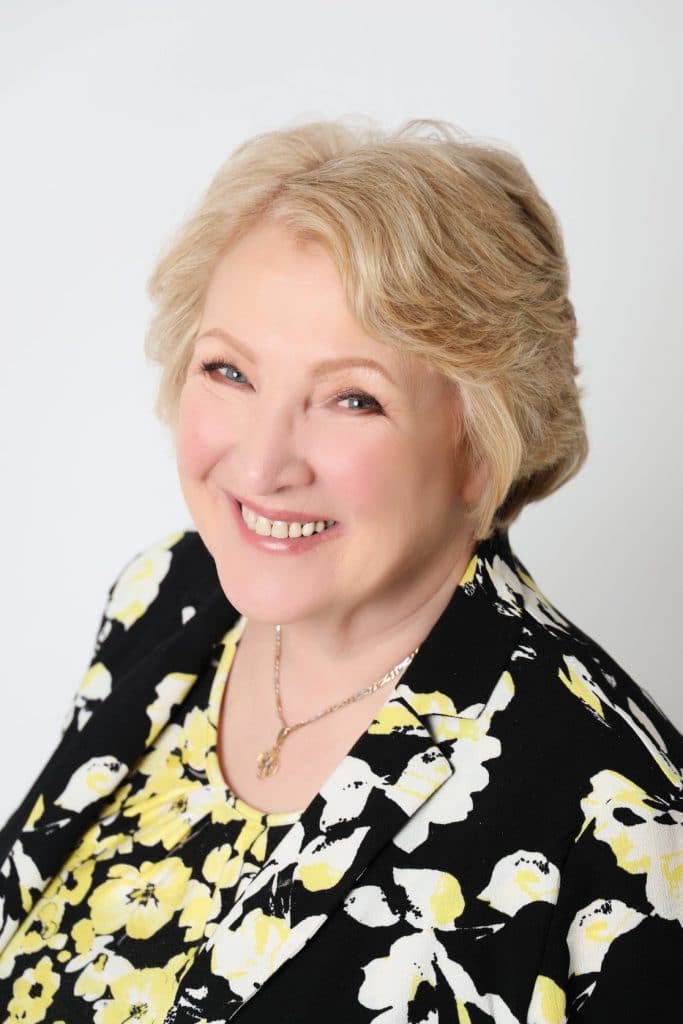 Sue has worked in education in all sectors from pre-school to University. She has won national and international awards and accolades for excellence in curriculum innovation and design. As a Chartered Psychologist, Sue brings a wealth of knowledge about human behaviour, relationships and the psychology of communication, conflict and child development.
Sue divorced at age 50 after 25 years of marriage and has two grown up sons and 3 grandchildren. The year after her divorce, Sue went on a round-the-world lecture tour visiting 5 continents. She remarried after 3 years to a man she met in 1971 when they both worked as Butlins Redcoats, who got back in touch after 33 years because she'd written 'old free and single' on her Friends Reunited profile. She then inherited 3 more sons and a daughter and 10 extra grandchildren.
Sue sits on the Resolution National Committee for Parenting after Parting, and is a Master member of EMCC
Sue holds the following coaching qualifications – Certified Divorce Coach, Certified Divorce Specialist, Master Certified Health and Wellness Coach, Master NLP and Emotional Intelligence Practitioner, Diplomas in Professional and Educational Coaching, Certified Relationship Coach, Harmonizing Wellbeing Practitioner, Passion Mapping Practitioner, Magical U trainer and Discernment Counseler.
Sue, aka The Divorce Doctor, started her coaching practice in 2008, gradually specialising in Divorce and Divorce Recovery and has worked with over 1000 men, women and couples at all stages of their divorce journey. She has also worked with children of divorce, helping them to overcome their emotional problems.
Mel Murphy MBA – Vice principal Ireland
Mel is currently Ireland's only Professional Divorce Coach. As a CDC Certified Divorce Coach, Oxford College qualified Personal Finance Coach and Wellness Coach, she is a member of the Association of Coaches for Ireland. Mel has been practicing as a Personal, Executive, Business and Life Coach from over 12 years and is the founder and CEO of www.divorcecoachingireland.com where she provides online courses, workshops 1:1 coaching and public speaking and a wide network of support services for those impacted by separation and divorce.
Melanie has an MBA in International Business and is PMP certified. She brings over 25 years of business experience from global positions at Fortune Top 20 companies as well as successful start-up cultures. She is an Irish Times best selling author and has contributed to two best-selling books – We Summit Together – A collection of empowering stories by empowered women, and Activate your Life – transformational exercises from coaches around the world.
Mel is a domestic abuse survivor, and her ex-husband and she now successfully co-parent their two young children who are flourishing. She is passionate about helping separated families learn how to co-parent effectively. Melanie believes in living your best life despite divorce. She has taken part in the Ironman Olympic triathlons, and run two marathons. She is a globetrotter who has visited over 52 countries and all 7 continents, thriving through culture and diversity. Her other passions are singing, jazz, artistic pursuits, and being in nature.
Tom Nash – Vice Principal UK
Tom, aka Mr Divorce Coach, has lived and breathed divorce, family courts, co- and parallel-parenting, and blended families for almost his entire life. A young child of his parents' divorce at the age of 3, and later in life, as the husband and father, co-parent and step-father of his own divorce, he has witnesses and experienced first-hand a multitude of situations. These personal experiences led Tom to retrain in 2018/19 securing Certified accreditations in both Life & Business Coaching, as well as becoming a Master Practitioner in NLP, Time-Line Therapy. and Hypnotherapy.
An Associate Member of Resolution, Tom sits on the We Can Work It Out national committee, focussing on such NCDRs as Collaborative Family Law, advising on emotional wellbeing, positive mindset coaching, and communication strategies.
Working with either individuals and/or couples to un-couple in a positive way, Tom's goals is to ensure a new and different approach that is sustainable and successful for both adults and ultimately the child(ren) involved, assisting clients to understand, evolve and improve through their divorce journey.
Tom's background prior to Divorce Coaching was as a partner and director of multiple award-winning global recruitment businesses (Sunday Times 100 & Virgin Fast track 100). He is also a successful You-Tube and Podcast host and international speaker, mental health advocate, and founder of the Divorce Coaching Podcast.
Happily divorced, Tom is a successful co-parent and thriving blended family man.
Courses
Accredited* Diploma in Divorce Coaching (*from 2022)
12 months post-graduation supervision and mentoring
Post graduate Continuing Education courses

Pre-mediation coaching
Discernment coaching for marriages on the brink
Co-parenting and blended families

Emotional Intelligence
High Conflict Divorce
Silver Splitters

Understanding attachment
Advanced Communication
Core Curriculum of the Diploma
The core curriculum is organised into 6 modules. After the introductory module, each one follows the 7 Cs of divorce which client will need to navigate throughout their divorce journey.

Communication – learning and teaching effective communication skills is core to coaching.
Conflict – learning to recognise red flags and hooks to conflict and how to manage it is critical to helping clients have an amicable divorce in a dignified manner
Connection – building connections is an important factor for both coach and client prior to, during and post-divorce
Children – where there are children involved in a divorce, we advocate a child-centred divorce ensuring that clients keep the welfare and happiness of the children at the centre of divorce not putting them in the middle.
Care – ensuring that our clients don't neglect their own self-care is an important part of being a good divorce coach. In the programme we will look at different aspects of self-care at different parts of the journey.
Cash/Credit – ensuring that clients understand the financial implications of divorce is critical to their future security and welfare. At each stage we look at different aspects in relation to cash and credit and their potential pitfalls for not dealing with it.
Challenges – each stage of divorce has its own challenges. We help you to build up the skills and knowledge necessary to help your clients overcome these challenges

The final module of the programme look at building the coaching business. Again we take a 7Cs approach but some of the Cs have been changed to make them more appropriate for business start-up processes
Learning Outcomes
On successful completion of the diploma programme, including the supervision and mentoring follow-up period, all students will

Have sufficient knowledge, skills, and understanding of divorce, coaching, and related professional areas to set up a successful coaching practice
Have completed, and documented, the required number of coaching practice hours to be awarded an accredited Diploma in Professional Divorce Coaching
Have built up a number of professional contacts to be able to work in a collaborative manner with other divorce professionals.
Have written a number of articles/blogs and/or appeared on a number of podcasts/clubhouse rooms to have started to build their personal branding
Have written their entry to be inserted in the Divorce Coaches UK & Ireland Directory
https://calendly.com/divorce-doctor/become-a-professional-divorce-coach
email courseenquiries@thedivorcecoachingacademy.com
tel: 01513061690 please leave a message and we will call you back